Blog overview
This is a mini-essay about traditional fairy tales with strong female lead characters. While fairy tales are sometimes seen as archetypical stories of active men winning passive women through trials, there are also stories where the protagonist is female. I list a number of folk tales like Lurvehette, Herremannsbruden, Manndattera og kjerringdattera and Prinsessa som gikk til jordas hjerte as well as translated ones like the Chezck Salt framom alt.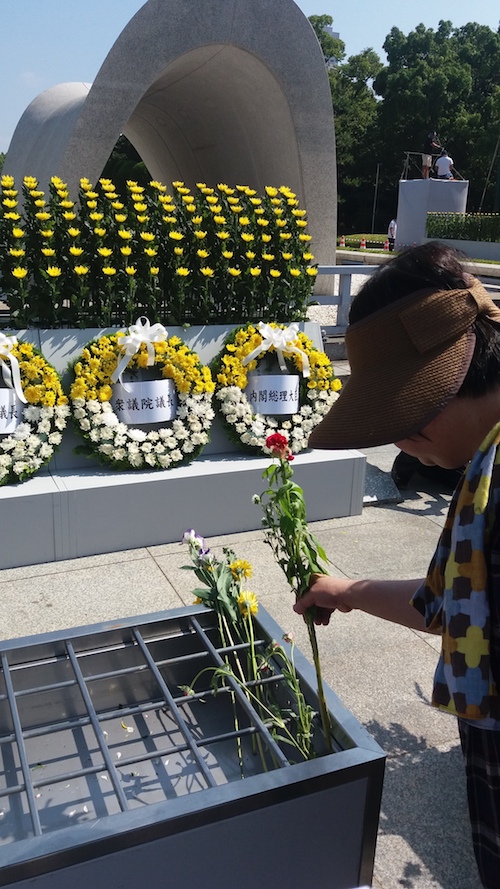 73 years after the bomb fell, I attended the Hiroshima memorial ceremony event on August 6th, 2018.
Thousands of Japanese and foreigners gather in the peace park "to console the souls of the victims, and to pray for peace". Hundreds of volunteers guide them along - scouts and children handing out flowers and programmes, crane origami papers and instructions, men and women holding ropes and signs for crowd guidance. A warm and sunny summer day in southern Japan also requires volunteers handing out cups of free cold water and (ve... More
The piece Frozen songs is inspired by the Svalbard seed vault, choreographed by Ina Christel Johannesen for Zero Visibility corp.
On my way to the performance, I crossed the grey concrete surrounding Dansens hus, Oslo, and re-emerged after one hour 45 minutes of new impressions, with mixed feelings and a bag of seeds. The seeds made me even more aware of how sterile and free of vegetation the concrete streets in the Vulkan area are..
The first thing that struck me... More
Soft rain draws circles on lake Mjøsa, no fishes jumping.
Thirty years ago they were. The new normal,
our accustomed poverty
When Alf sang of Mjøsa, fireflies flashed like city lights,
this evening's darkness a witness of
July's lush deception
Ecological impoverishment is invisible, camouflaged poverty.
Culture takes nature for granted, with
short-term memory
So, I haven't really read anything by Noam Chomsky nor by Sam Harris, but it was fascinating to read through their recent email exchange http://www.samharris.org/blog/item/the-limits-of-discourse . Two clever men, obviously well regarded American intellectuals, and yet they fail to really understand their differences..
Like half of the Internet, I hereby step in with my interpretations..
«Ethically speaking, intention is (nearly) the whole story» - Sam Harris
«As for intentions, there is nothing at all to say in general...be... More