Blog overview
Soft rain draws circles on lake Mjøsa, no fishes jumping.
Thirty years ago they were. The new normal,
our accustomed poverty
When Alf sang of Mjøsa, fireflies flashed like city lights,
this evening's darkness a witness of
July's lush deception
Ecological impoverishment is invisible, camouflaged poverty.
Culture takes nature for granted, with
short-term memory
So, I haven't really read anything by Noam Chomsky nor by Sam Harris, but it was fascinating to read through their recent email exchange http://www.samharris.org/blog/item/the-limits-of-discourse . Two clever men, obviously well regarded American intellectuals, and yet they fail to really understand their differences..
Like half of the Internet, I hereby step in with my interpretations..
«Ethically speaking, intention is (nearly) the whole story» - Sam Harris
«As for intentions, there is nothing at all to say in general...be... More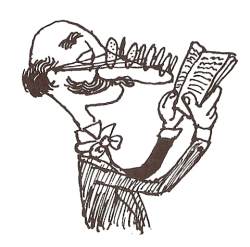 Recently I've spent some time trying to help children learn to read, working with children at various stages of fluency. It strikes me that an important part of the process of learning to read is learning to «tokenize» or divide a written word into syllables.
This problem depends on a given language's phonetics – but is also a function of how our roman alphabet works. In for example the Japanese Hiragana alphabet, each letter is a syllable. The alphabet starts A, I, U, E, O, KA,... More
Seen at Dansens hus, Oslo, June 2014 (I also did a class/workshop with the company
On leaving this performance, I caught myself wondering why I had not changed. Maybe I didn't feel any change yet because I was being too impatient, expecting to be challenged and sort of mentally re-engineered with immediate impact?
The very question said something about my high expectations of Lloyd Newson's and DV8's work. Some of his pieces have indeed changed my thinking. Watching "John", I kept thinking it was good, solid quality work, awesome set, strong performers, dramatic stories - and yet I was watching it as if from the outside, not really... More
It's not hard to find advice on how to raise children. In Norway the best known guru might be Jesper Juul these days, but there are many others. The advice is often presented in very normative language with plenty of moral imperative, leaving confused parents feeling inadequate. Especially when the advice is self-contradictive: it's very important to Draw Clear Boundaries and it's very important to Listen To Your Child. (So when your darling crosses the Clear Boundary - are you supposed to Listen or to implement the Consequences?)
Parents (and their Gurus) need however t... More