Welcome to these small impressions from Norwegian springtime, though without the smells, winds, rain and temperatures that contribute to the freshness..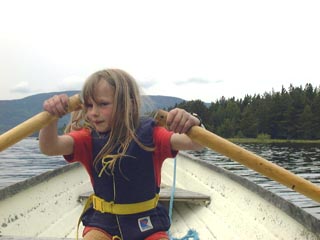 My sister takes me on a boat trip on the lake "Mjøsa"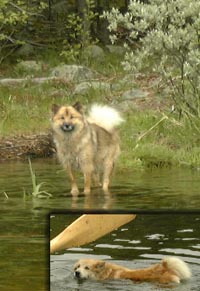 Two strategies: my dog Laki (bottom corner) swims after us to enter the boat, while his daughter Førla prefers waiting on the shore..
Off we go, towards our small islands in the lake...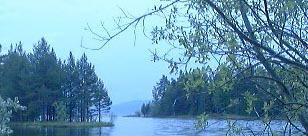 A collage of Norwegian nature: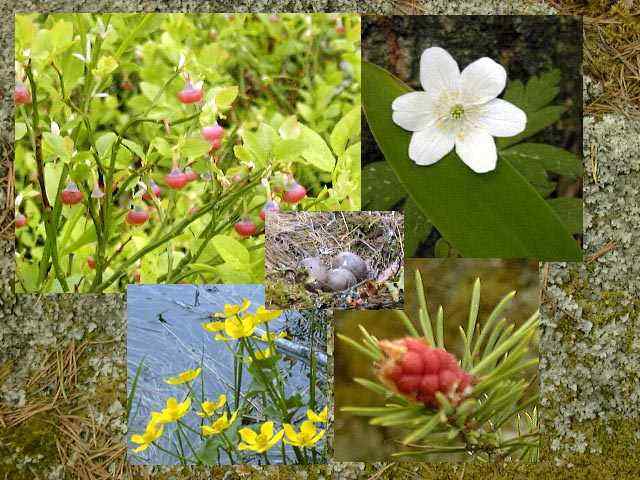 My sister Appa demonstrates that she has found my old favourite climbing tree.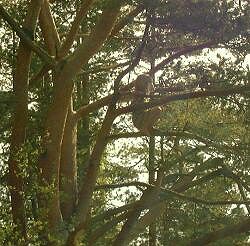 "Come on with the rain, I've a smile on my face..."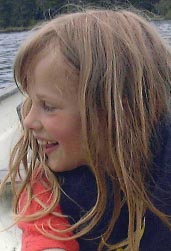 This page was originally created for my girfriend. I also have two pages of winter impressions (heavy in graphics!).