July 15th 2000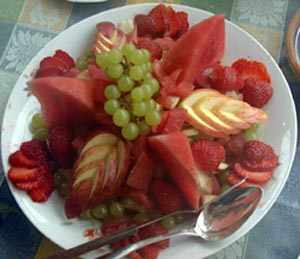 Yearly landmark as the last "event" requiring any organisation before the summer vacation really starts: Mum's birthday.
This year celebrated with friends at Hamar, with due amounts of cakes, fruit salad by me (above), children present presenting presents and other ingredients of family birthdays.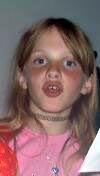 <= My little sister Appa enjoyed singing...
My mother enjoyed the celebration, and my brother enjoyed teasing the photographers by making faces. (below)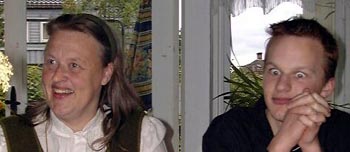 If you wonder how I made the fruit salad, the recipe is on the net.
---
Created on ... juli 16, 2000